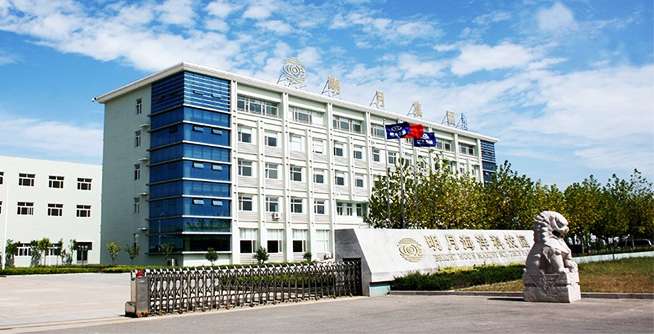 Qingdao Bright Moon seaweed group co.,LTD. was founded in 1968, is a Marine kelp as raw material to produce Marine bioactive substances products of high-tech enterprises, mainly engaged in alginate, functional sugar alcohol, cosmetics, ocean Marine functional foods, ocean biomedical materials, Marine biological fertilizer research and development and production of the six major industries.

QINGDAO HUACHONG FOODSTUFF CO.,LTD is the Bright Moon seaweed group co.,LTD. one of the branch company.We are the most experienced pet treats manufactures in China.Our material is green environmental protection,then made elaborate products by dried.Businesses will have to "Global Professional Pet Food Manufacturer" as the goal. At present ,we are mainly producing pet snacks for dogs and cats,mainly use chicken,duck,rabbit,seafood,beef,lamb,vegetables,fruits to produce more than 200 kinds of snacks which are sold to America,Canada,Germany,UK,Holland,Finland,Belgium,France,Poland,Czech,Russia,Australia,New Zealand,Israel,Japan,Korea,Hong Kong,etc.Focusing on four critical points of quality/price/service/service/delivery,we continuously supply high quality,sustainable,healthy,nutritional pet snacks for the clients from all over the world.
Our production are fully complied with HACCP system and ISO quality standard.The factory has been passed the CIO,BRC,IFS and BSCI audit,and also registered in FDA and EU.
All the raw materials are used from the standard slaughter factories registered by CIQ.Now our products are exporting to US,Europe,Korea,Hong kong,Southest Asia,Japan etc.Pet food companies and their end-consumers place a high value on quality pet food.
And we have registered "Bai Peng","Wang Xing Tian Xia","Zun Yao","Tao Mi Xiong","Miao ba",at home.We will make great efforts to develop the domestic market.
Abiding by the principle of quality is the survival basis,Huachong is willing to coexist and win-win develop with the clients from all over the world,and will strive to be a well-known brand in the domestic market.